Decora tu árbol de Navidad con nuestros asombrosos y únicos Adornos de Navidad Personalizados .
Cuelga todos tus recuerdos favoritos y trae un poco de alegría a la habitación con la Decoración de Navidad personalizada.
Why not purchase a few packs and give away individually as gifts. Choose from 6 different shapes.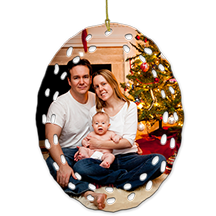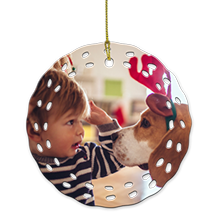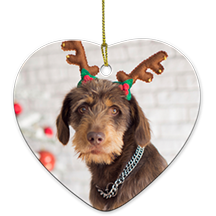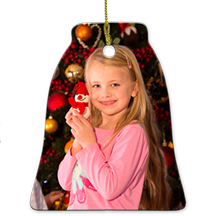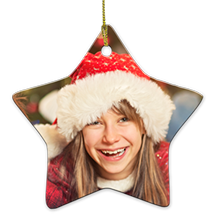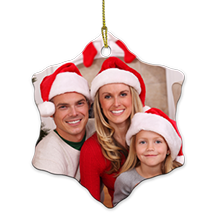 Personalizar tus Adornos de Navidad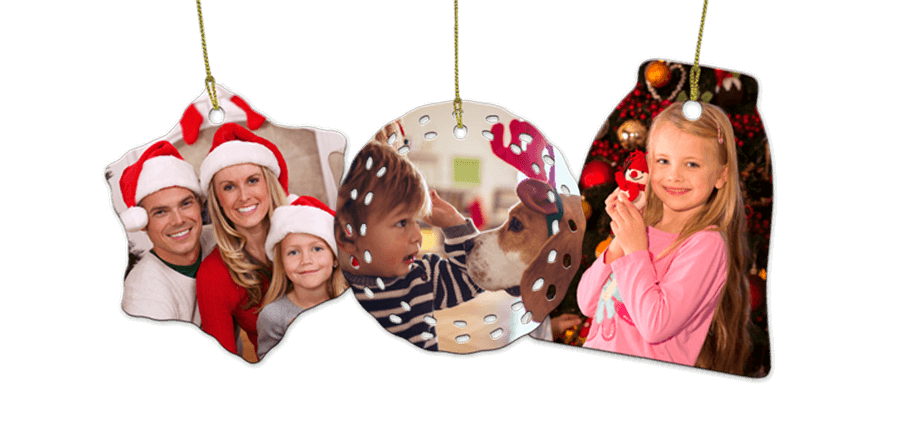 • Coloca texto en cada adorno para cada miembro de la familia.
• Usa una etiqueta de regalo para los regalos que se pueden colgar del árbol en año que viene.
• Choose from 6 different shapes: Star, Heart, Oval, Bell, Snow or Circle. Use just one or all.
Un toque personal en un momento especial
• Made from strong Ceramic material.
• Hermosas impresiones de colores brillantes en ambos lados del adorno!
• Los tamaños varían de 70 mm a 80 mm en el altura y 3 mm en grosor..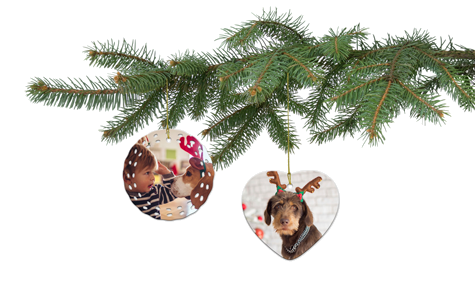 Adquirir tus Adornos de Navidad es fácil!
| | |
| --- | --- |
| 1 | Escoge el diseño que se ajuste mejor a tus necesidades. |
| 2 | Sube tus fotos y luego empieza a crear! Añade tu toque personal con geniales fondos y elementos de recortes. |
| 3 | Una vez que estés contento con tus Adornos de Navidad, guarda tu proyecto y continúa online para subir tu pedido . |
Nuestro Compromiso con la Calidad

Satisfacción Garantizada!

Propiedad de y hecho por Australianos.

Hermosos productos hechos a mano.
PhotobookShop ES se ha ganado una excelente reputación con sus clientes al proporcionar una amplia gama de productos, usando materiales de primera calidad y dando una garantía de calidad de impresión..
• Hecho en Australia usando materiales y mano de obra de la más alta calidad
• Impresión de alta calidad usando la tecnología de impresión más reciente
• 100% satisfacción garantizada
• Producción que respeta el medio ambiente
• Generally, manufacturing takes 2-7 business days. During busy periods this may take up to 14 business days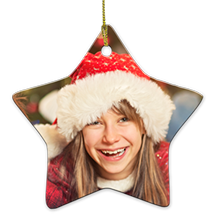 Get Started now!